ACQUISITION
Under the Immovable Property Acquisition (Aliens) Law Cap 109 no non-Cypriot can acquire immovable property without prior permission of the Council of Ministers. Such permission was required both on purchase of freehold and on leases exceeding 33 years. Normally permission was granted, after written application, to bona fide alien individuals to acquire a flat or house or a piece of land for the erection of a house not exceeding two donums. Permission was usually granted for personal use and not for letting or commercial use. Commercial use is dealt with on an entirely different basis and a different set of criteria apply.
Once permission is granted and the property registered in the name of the alien, there is no restriction on the alien selling the property or disposing of it by Will. Furthermore, no permission will be required for the legal heir to have the property transferred into his name.
Under the Cyprus Law such Law contracts must be in writing. It is also advisable that contracts of sale be deposited in the relevant District Lands Office within two months after the signing of the contract so that the purchaserĺs right to pursue the remedy of specific performance in the event of breach can be protected. Leases exceeding 15 years can be registered and registration should be effected within 3 months of the signing of the lease.
With regard to the purchase of immovable property in Cyprus, Central Bank approval is required on the transfer of property to aliens. Such approval is granted if it can be proved by the applicant that funds for the purchase were imported from abroad. Note that without the approval, on a subsequent sale, permission to remit the proceeds out of Cyprus will not be allowed. On the sale of property, exportation of the purchase price will be allowed.
As from 1 August 1980 capital gains tax is levied at the rate of 20% on gains in excess of Cú10,000 arising from the disposal of immovable property by individuals.

Individuals do have the right to pay less than Cú10,000 (ten thousand Cyprus pounds) for a lifetime.
For example if you purchase a house for ₤200,000 and sell it for C₤250,000 that means you will have Cú50,000 profit. You may either make use of your right (only once) and pay 20% taxation on the Cú40,000 or pay 20% taxation on the Cú50,000 profit, and use this right in the future.
a. Water rates and electricity charges are in accordance with the amount consumed.
b. Refuse collection chares vary according to the district and property and may be approximately Cú50 to Cú100 p.a.
c. Municipality of village rates are minimal and may be approximately Cú50 p.a.
d. In the case of a block of apartments or multiple developments, there is a common expenses charge payable by each purchaser relating to the expenses in maintaining the areas commonly used, e.g. lifts, staircases, swimming pool, central heating, lighting. This charge varies according to the type of property and the amenities provided and the purchaser should ascertain beforehand the approximate amount of such common charge from the developer before entering into any agreement. Generally it is not excessive.
New rules
This means that there will be no restrictions on the acquisition of shares in any company registered in Cyprus.

Practically this will speed up the incorporation of new Cyprus companies as well as the process of transferring Cyprus company shares to EU citizens or EU member country.

The process for non EU citizens and companies registered in non-EU countries shall remain the same.

Please see the property we have available on the website here, if you want something specific, e mail us.
We can help with your new property purchase and guide you through the process from start to moving in.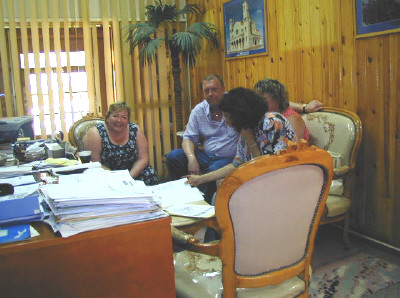 For more information about legal advice about property transfers please contact us.
Cyprus property is at:
Tel: 00357 24 665408
Fax: 00357 24 627489
P.O. Box 40218
Larnaca
Cyprus
We can also offer a full British style survey on properties by an accredited surveyor. Please e mail us here for Solicitor or surveyors services.

E-Mail
Vote for us in the top Cyprus Sites and see the other Cyprus and Cypriot sites.
[ Up ] [ Cyprus Property Advertising ] [ Property Sold ] [ Cyprus property links section ] [ Property for sale in Cyprus ] [ Reduced price - special offers - quick sale. ] [ Property buyers guide for Cyprus ] [ Renovations ] [ Commercial & Business ] [ Rentals in Cyprus ] [ Currency Convertor ]
ŃConstantinos D. Messios
All rights reserved