Newly built detached 3 bedroom 2 storey house with a garden in a very convenient area near Larnaca , almost ready to move in, only 1 minute walk to the beach and with sea views. It is built in a whole plot and so has room for a swimming pool.
The master bedroom has en-suite facilities and a walk in wardrobe,
there is a bathroom with bath/shower, sink and W.C.
This is a pleasant home in a nice area on the outskirts of Larnaca, 1 minute from the beach.
The airport is conveniently located about a 25 minutes drive away.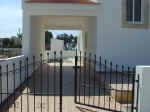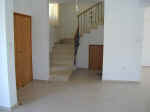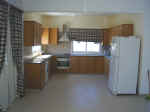 There are title deeds available for this house.